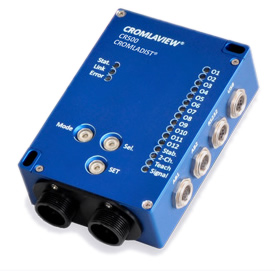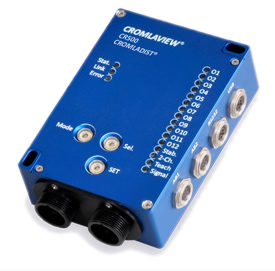 ASTECH proudly introduces the latest laser sensor product for industrial color detection purposes.
The brand new CROMLAVIEW® CR500 features a new patented compensation algorithm for variable working distances. With this method – called CROMLADIST® – the sensor provides precise and reliable recognition results, even if the working distance changes within the process.
In addition there is the well-known CROMLASTAB® function for drift compensation, which grants long term interruption-free operation without any maintenance.
The CROMLAVIEW® CR500 is equipped with a special optical fiber for easy adaption to application requirements. The parameterization of the sensor can be done by pushbuttons or by using the comfortable supplied PC software CRTool-CR500.
The attached technical contribution, published in the German SPS-MAGAZIN, provides more detailed information about the new CROMLAVIEW® CR500 color sensor. View Product Specifications